A Little About Us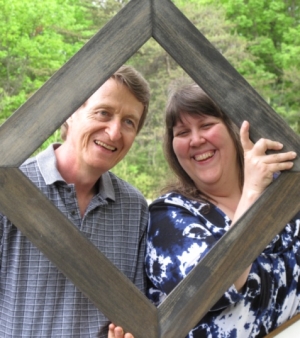 Thank you for visiting our website. We are Doug and Holly Nicholson, a Christian husband/wife team. Besides running a small organic hobby farm, we work mainly at home doing a variety of online jobs.
Doug grew up in South Carolina where he studied at Clemson University and Tri County Technical College in pursuit of an Engineering Technology degree. Holly is from WV and attended the Parkersburg division of WVU where her studies were in Secondary Education and Social Services.
We have been building/repairing websites and blogs for several years, as well as doing contract work for a local real estate company and other online businesses.
We have learned quite a bit about site design and problem solving over the past 10 years that we feel would be beneficial to others as well. We can help you with many website problems from editing to coding to building a brand new site. We also do site re-designing, such as adding new features, etc.
We don't charge you a dime to look at your site or to discuss any difficulties you may be having. Our goal as Christians first and a business second, is to treat everyone as we would want to be treated. We think you will find our rates very reasonable and we would love to hear from you.
We can help fix problems with both html sites and with WordPress blogs. Send us a message today, we look forward to helping solve your website problems.
Below are links to some of the sites we have built...
http://www.leonardlucascontracting.com
http://www.shepherdslairbobtailcats.com (Holly's site. She raises Highland Lynx kittens)
http://www.sherbobsexoticcats.com
http://www.shepherdcarefiles.com
http://www.organicrawfoodsrecipes.com
http://www.science-projects-resources.com
http://www.chiropractorinvirginia.com
Thanks so much for your time,
Doug & Holly